World-Class Dining at Keystone Place at Forevergreen
Fresh, seasonal food expertly prepared, beautifully presented, and enjoyed among friends is one of life's greatest pleasures. But its equal can be found just as easily in the elegant aroma of a steaming cup of coffee and a crusty croissant, savored with the morning news in our sunny courtyard.
Dining at Keystone Place at Forevergreen offers nourishment not only for your palate and your soul, but for your mind. Each community enjoys the easy sophistication of its own elegant dining room with views of our lovely landscaped campus, nearby pasturelands, and rolling green hills.
Restaurant-style service offers menu items and specials that reflect the bounty of the season, as well as the suggestions of our Resident Culinary Council. The culinary pleasures extend beyond breakfast, lunch, and dinner with cooking and baking demonstrations and sumptuous seasonal celebrations.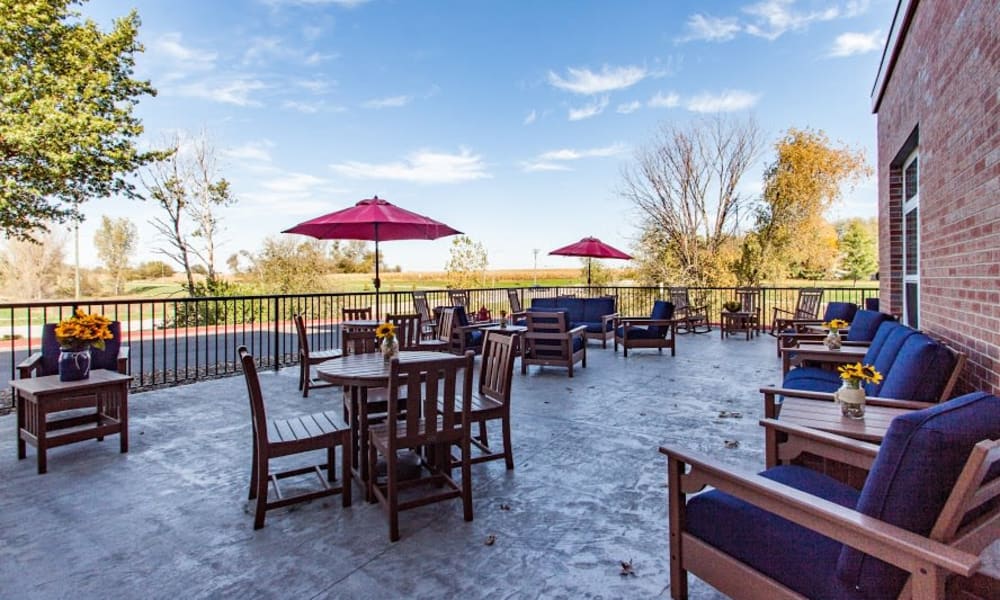 /
/
/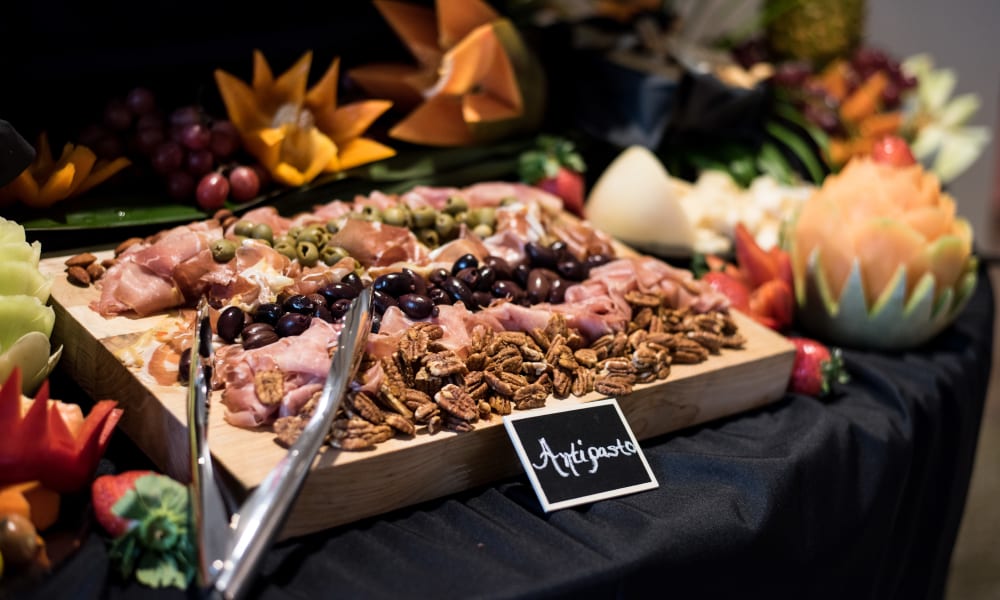 /
/
/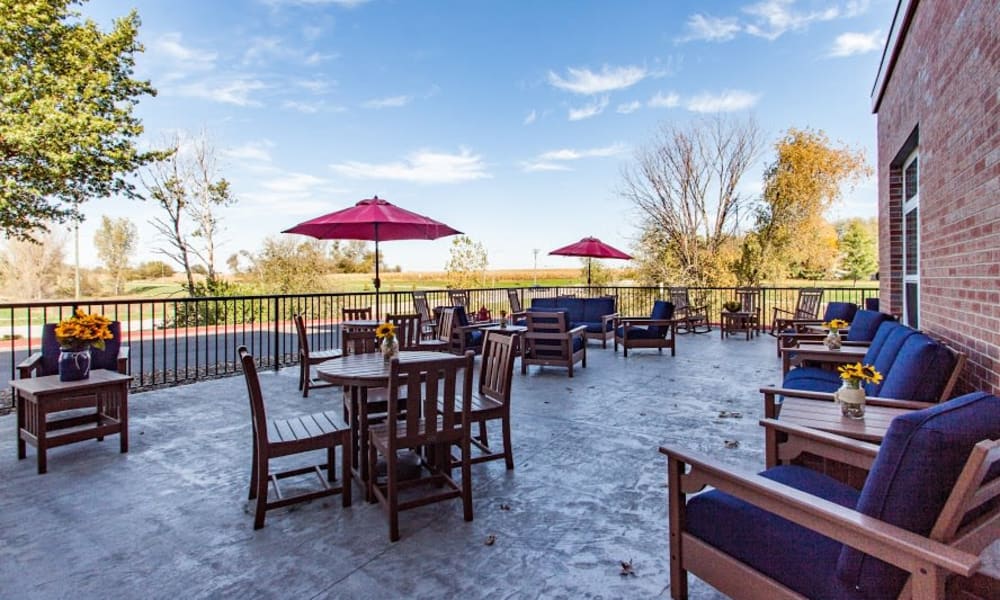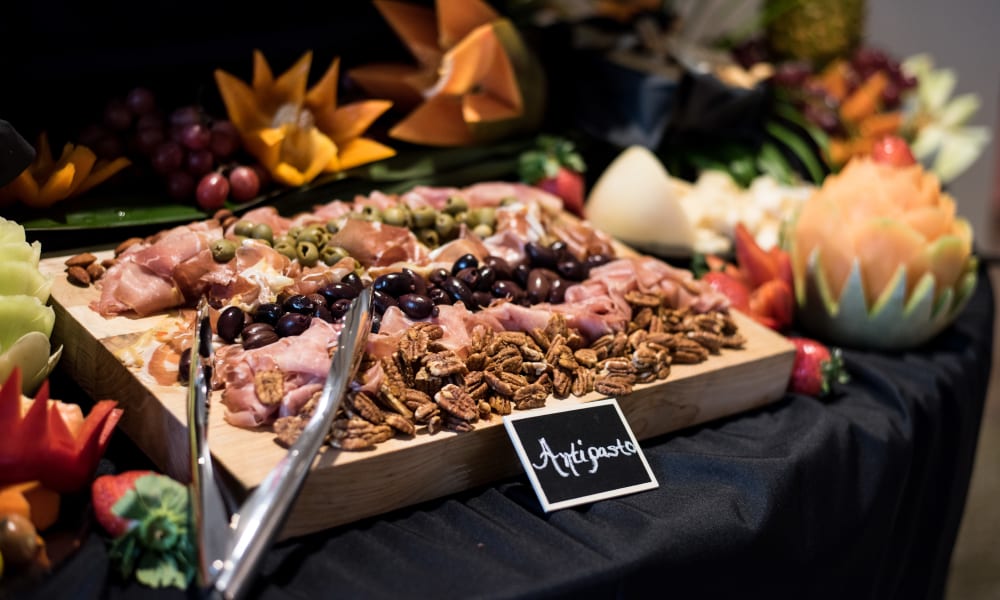 Dining Designed for You
Each of our living options offers a unique dining experience tailored to the abilities of our residents. Keystone Place at Forevergreen provides warm, elegant dining rooms thoughtfully designed for residents' level of independence.
Regardless of whether you or your loved one live in Independent Living, Assisted Living, or Memory Care, every meal is overseen by an Executive Chef and features plenty of delicious and nutritious options. You'll love dining with us at Keystone Place at Forevergreen.
Learn more about the uniquely delicious culinary options at Keystone Place at Forevergreen.
Liz Dueland – Culinary Director
It is my pleasure to work with a team of five chefs to present resident-driven menu options for our community. Although raised in Iowa, I have a fine-dining background from Napa Valley Wine Country. As a result, our menus reflects both Iowa comfort foods as well as fresh, MIND diet & Mediterranean-inspired dishes.
I began my career in nonprofits, having served as Iowa Arts Festival Executive Director. When I moved to Sonoma, CA, I managed events & public relations for wine brands such as Champagne Perrier-Jouët, Kendall-Jackson and Chalone Vineyards. During my 15-year tenure in the wine industry, I was a wine educator and planned product launch dinners with Michel-starred restaurants in New York, Florida and LA. After returning home from my trips, I would reverse-engineer the dishes I enjoyed. At that time, I considered my passion for cooking as a hobby.
After moving back to the Midwest a decade ago, I became a cheese specialist and managed specialty cheese stores in Madison, Wisconsin. For social hours at Keystone, I enjoy introducing residents to new cheeses by way of cheese & charcuterie boards.
I began cooking professionally in my late 40s - about the time most chefs are looking to retire from the kitchen. Since moving to the Iowa City area 3 years ago to be closer to my six grandkids, I have worked exclusively in senior dining.
In my position as Culinary Director, I bring a passion for creating flavorful and visually appealing dishes. Combined with the opportunity to add to our residents' quality of life, my role is satisfying. Our team of servers, dishwashers and chefs consider serving at Keystone Place at Forevergreen more of a calling than a job. I think that is the most rewarding part of my position - to lead a team that cares deeply for our residents.