Welcome to Keystone Place at Newbury Brook
Every person who chooses to make Keystone their home has not only lived an extraordinary life but shares the desire to keep living life to the fullest.
Whether you choose Independent Living, Assisted Living, or Memory Care at Keystone Place at Newbury Brook, we guarantee you will be both inspired and enabled to do just that!
Located on a beautifully landscaped campus in Torrington, Connecticut, our senior living community is committed to providing you with the ability to thrive! A highly engaged social life, physical and mental stimulation, and exceptional, innovative personal care are our cornerstones.
And, of course, you will enjoy living where you are safe and feel both secure and confident in your home.
We know you. We got you. Welcome home.
Living Options
Wherever you are on your path, Keystone Place at Newbury Brook offers a lifestyle to support you in your goals and passions.
Make the most of the freedom you've earned with maintenance-free Independent Living.
For an extra level of help to live your day your way, we, of course, offer Assisted Living.
For your loved one living with Alzheimer's or another form of dementia, our exceptional Holistic Memory Care provides opportunities for growth, meaningful engagement and empowerment while celebrating each resident's individuality.
Learn more about all our warm and inviting living options at Keystone Place at Newbury Brook.
Services & Amenities
The day has finally arrived when you or your loved one can leave behind the daily obligations of household maintenance and truly celebrate the freedom of retirement!
Chat with friends and neighbors at happy hour, perfect your tai chi, or volunteer some of your many talents to a good cause. Keystone Place at Newbury Brook offers a variety of ways for each of our residents to get the most out of every day.
Residents of our Assisted Living community enjoy a life of independence and the freedom to come and go as they please, with any extra assistance they may need always close at hand.
For your loved one in Memory Care, our warm and inviting community offers memory preservation enrichment programming focused on connection rather than loss and provides a safe environment in which they can thrive while getting the specialized attention they deserve.
Explore all the services and amenities we offer at Keystone Place at Newbury Brook.
At Home in Torrington, Connecticut
Less than 4 miles from downtown Torrington and just 20 miles north of Waterbury, Connecticut's second largest city, our lovely hillside neighborhood is surrounded on three sides by dense forests alive with nature. A 7-mile drive takes you to Fairview Farm Golf Course for a world-class game.
Torrington offers a variety of delicious dining options for meals out including upscale Italian fare at Tony's Westside and fresh, local seafood at Litchfield Saltwater Grille. Shopping options include Torrington Plaza. Torrington even offers great health care options, including Charlotte Hungerford Hospital.
/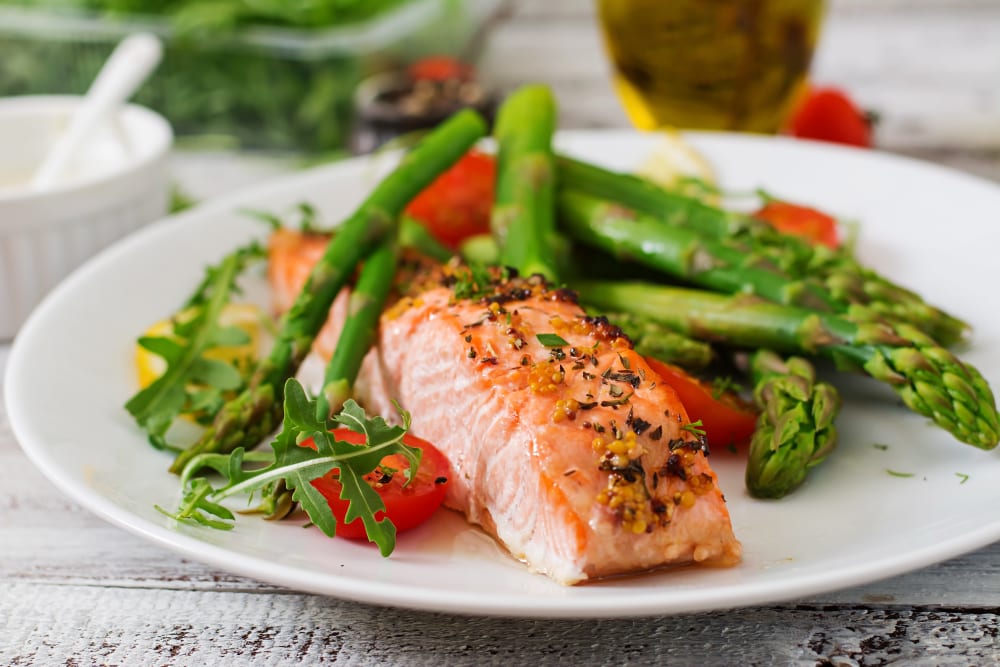 /
/
/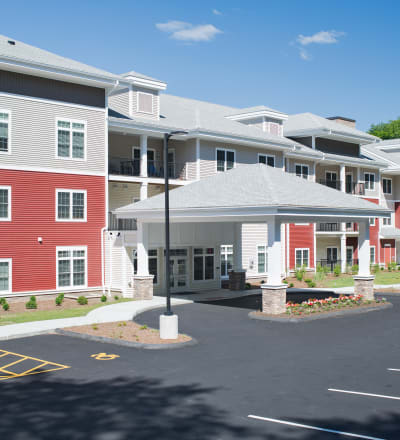 /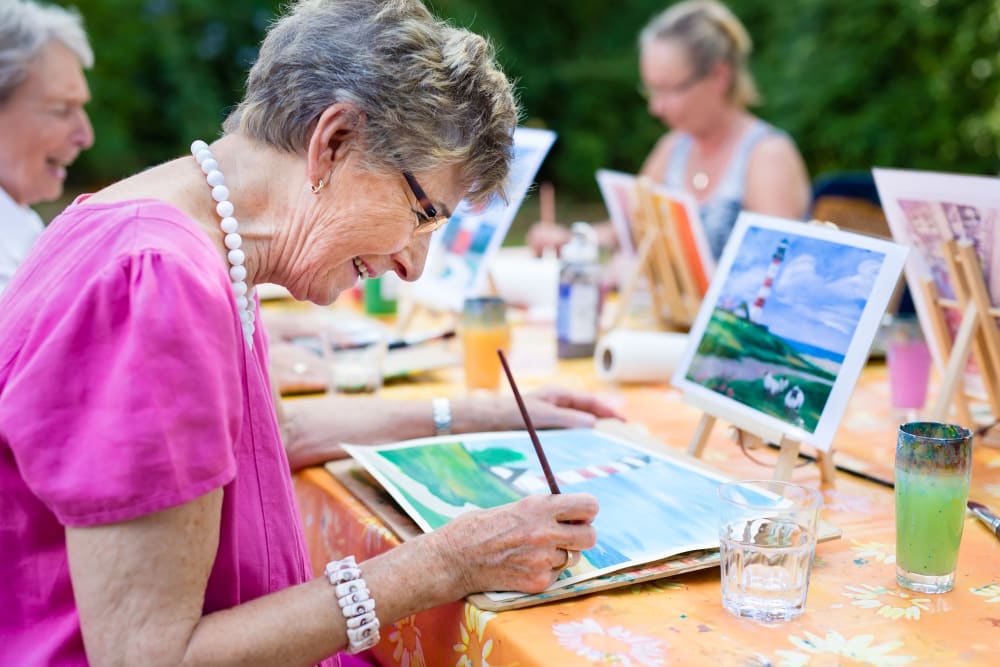 /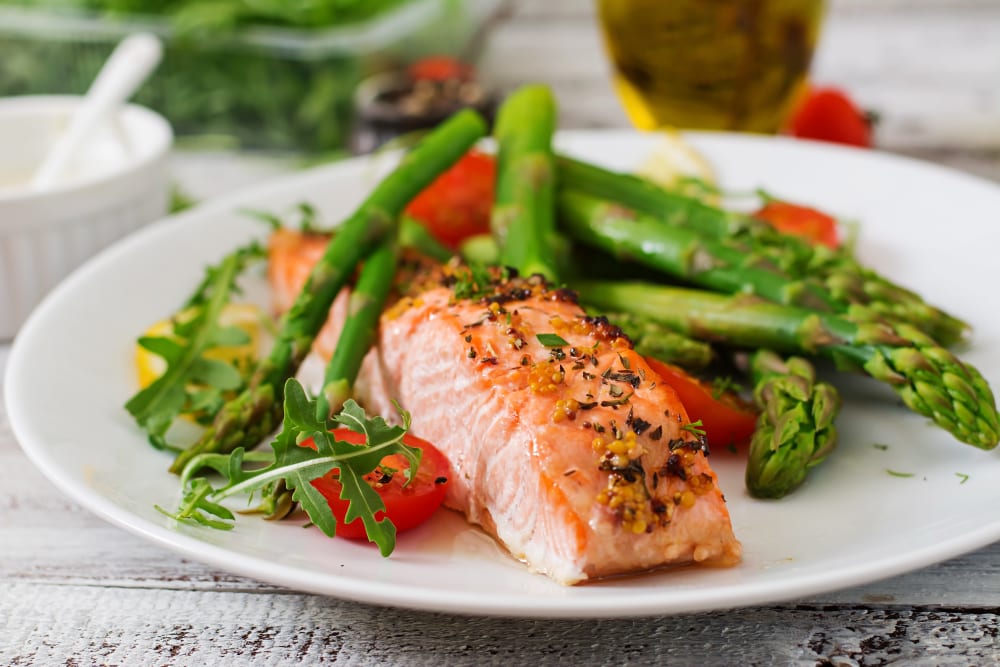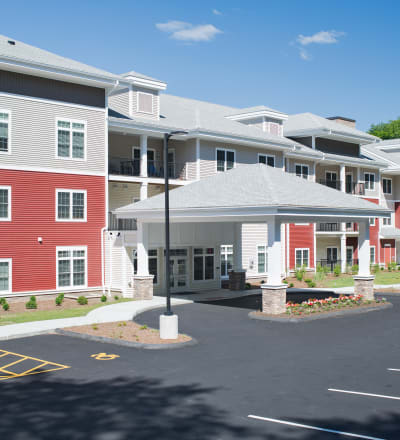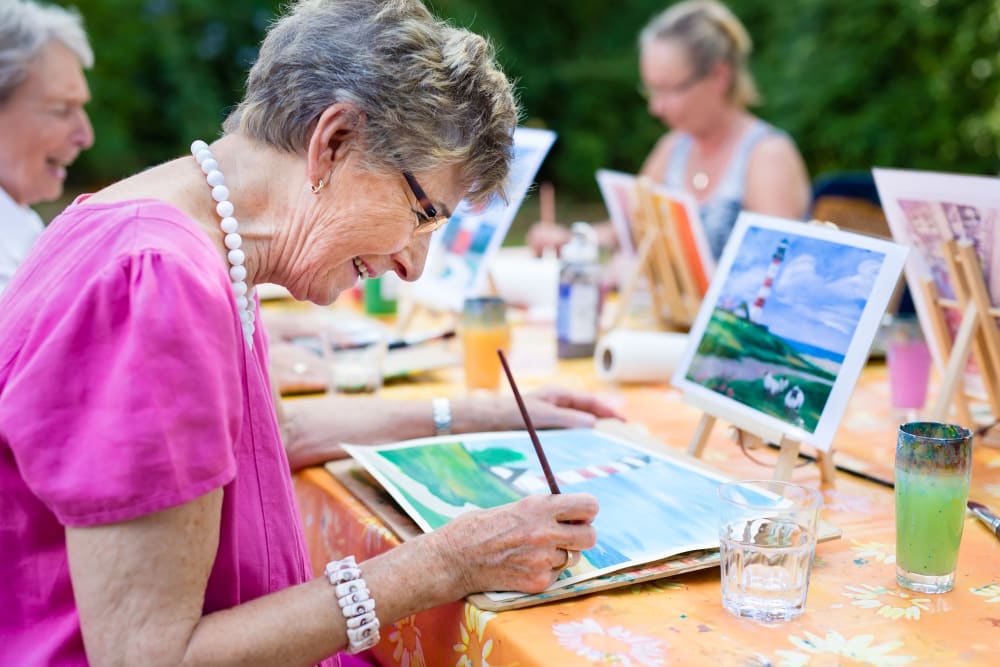 Get to Know Your Executive Director
Allen Miloff
As your Executive Director I am committed to enriching the lives of all our residents While providing a sense of family and quality care. I am equally committed to providing a fun and challenging work environment for our team members to continue the "Best workplace" environment we have all come to enjoy each and every day.
Being the youngest of five and growing up in southern Florida, I witnessed my mom lovingly raise us on her own after the passing of my dad when I was only three. This base core that was instilled in me developed a culture of taking care of all those you love and serve, no matter what. It became part of my DNA.
My first career was in the airline industry which taught me to hone my customer service skills while managing the day-to-day operations. My family persuaded me to transition into the world of real estate, bringing my one-on-one personalized service skill to a whole new level.
Shortly thereafter my mom developed COPD, and like most families we thought, it's mom - she will get better. As my mom's daily challenges increased, we realized she needed help and started down the road with home health care and then to her moving in with a sibling. Mom, struggling with losing her independence and dignity, was finally introduced to senior living.  At first she was very set against it (fear of change) but ended up thriving and getting her life back! Experiencing my mom's journey has given me the love I bring to my job every day.
I believe success is loving and believing in a purpose. Caring for others and how we want ourselves and families cared for is truly a fulfilling and lifelong commitment of mine. 
I love my role as Executive Director, not only to help families and residents but also to be a leader that partners, praises, and supports with a vision. I am dedicated to help my committed, qualified and compassionate TEAM supply exceptional service, fun and love to our Keystone Community.
When I am not working, I enjoy spending time with my daughter Olivia, family and friends. I am active in my church, enjoy reading, hiking and playing golf when I can.
My door is always open. Feel free to say hi or drop me a line any time.