Welcome to Keystone Place at Legacy Ridge
Every person who chooses to make Keystone their home has not only lived an extraordinary life but shares the desire to keep living life to the fullest.
Whether you choose Independent Living or Assisted Living at Keystone Place at Legacy Ridge, we guarantee you will be both inspired and enabled to do just that!
Located on a beautifully landscaped campus in Westminster, Colorado, our senior living community is committed to providing you with the ability to thrive! A highly engaged social life, physical and mental stimulation, and exceptional, innovative personal care are our cornerstones.
And, of course, you will enjoy living where you are safe and feel both secure and confident in your home.
We know you. We got you. Welcome home.
Living Options
Wherever you are on your path, Keystone Place at Legacy Ridge offers a lifestyle to support you in your goals and passions.
Make the most of the freedom you've earned with maintenance-free Independent Living.
For an extra level of help to live your day your way, of course, we offer Assisted Living.
Learn more about all our warm and inviting living options at Keystone Place at Legacy Ridge.
Services & Amenities
The day has finally arrived when you or your loved one can leave behind the daily obligations of household maintenance and truly celebrate the freedom of retirement!
Swim any day of the year in our heated indoor pool, perfect your tai chi, or volunteer some of your many talents to a good cause. Keystone Place at Legacy Ridge offers a variety of ways for each of our residents to get the most out of every day.
Residents of our Assisted Living community enjoy a life of independence and the freedom to come and go as they please, with any extra assistance they may need always close at hand.
Assisted Living residents will love taking advantage of a variety of amenities, including daily fitness classes and organized activities. Join a chair exercise class, take a shopping trip, gather with friends for a barbecue, and then catch a movie on the flat-screen in the resident theatre.
All of our residents enjoy the benefits of our exclusive memory preservation programming, Holistic Harbors℠. A deeply inclusive and holistic approach to maintaining and improving brain fitness, as well as general wellbeing as we age.
Explore all the services and amenities we offer at Keystone Place at Legacy Ridge.
Learn what it's like to live at Keystone Place at Legacy Ridge by watching the below video of our beloved residents and hear first hand from them about their experience living here. 
At Home in Westminster, Colorado
A mere 15-minute drive from downtown Denver, our lovely neighborhood offers views of the picturesque majesty of the Front Range, world-class golfing at Legacy Ridge, eclectic local dining, and superior health care resources. You can also shop at Westminster City Center, or enjoy a quiet stroll and stellar birdwatching at nearby Northwest Open Space. Live the best of the west right here at Keystone Place at Legacy Ridge.
/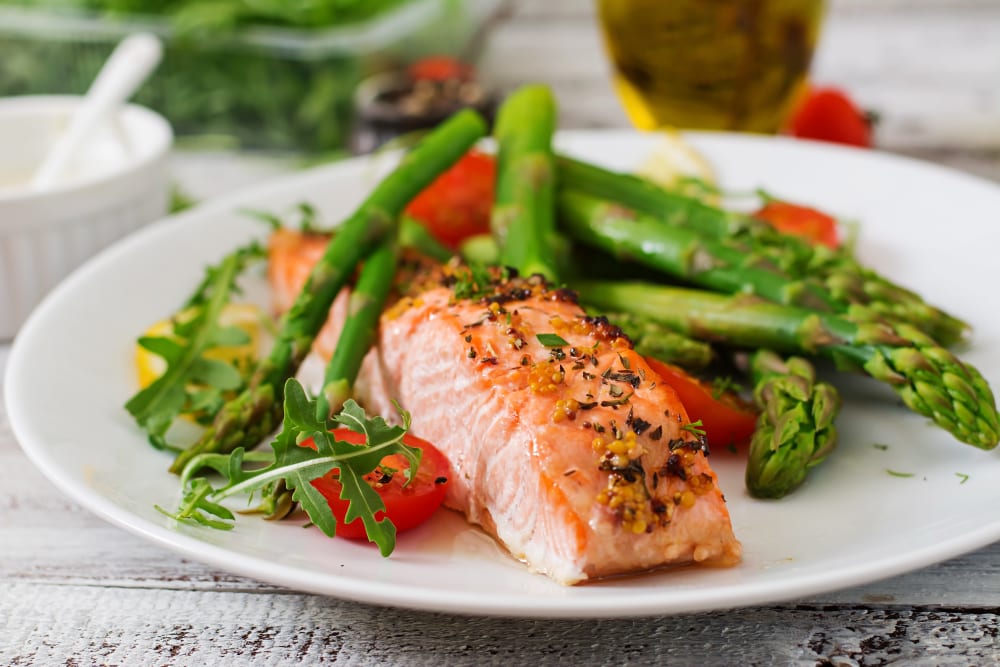 /
/
/
/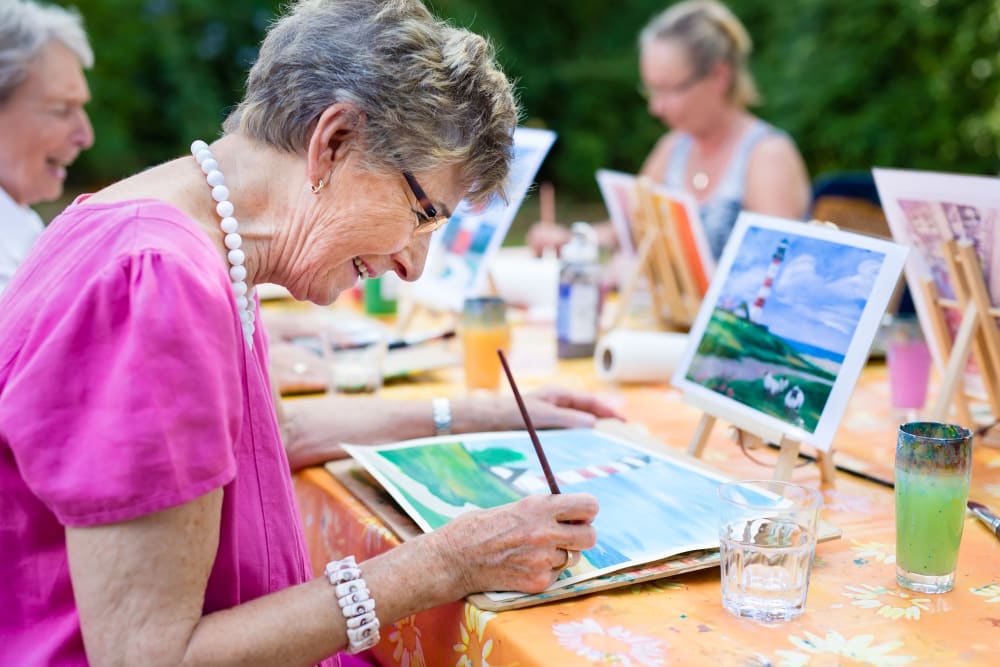 /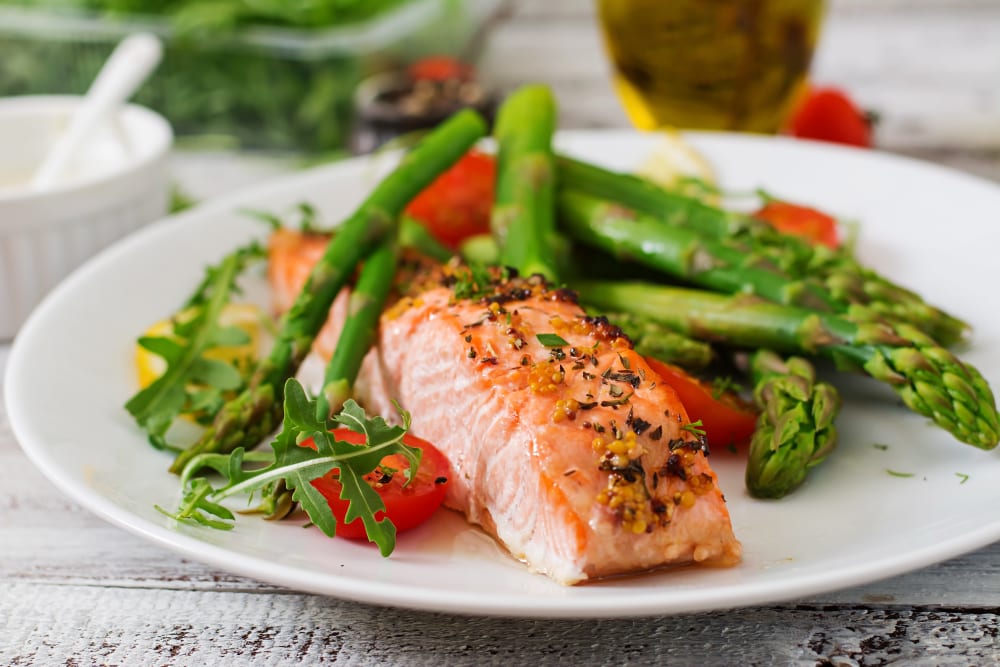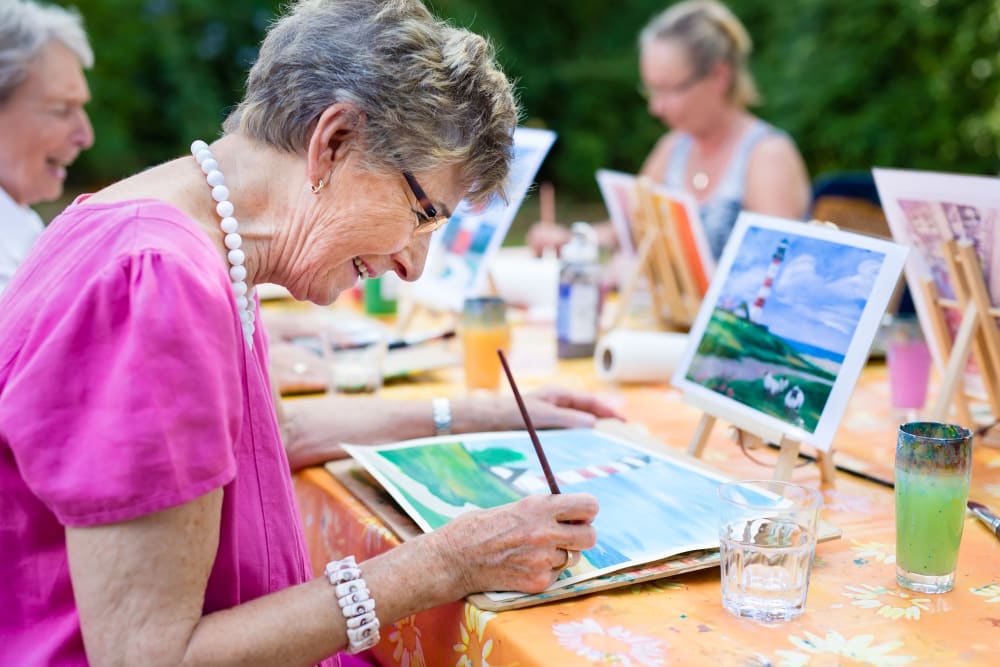 Get to Know Your Executive Director
Melissa Ward
Growing up in North Dakota, I was surrounded by the love of five great-grandparents and four grandparents. I spent much of my youth going to work with them, playing cards, learning to make kuchen, playing music together, and listening to their stories. This is where my love for caring and working with seniors came from. I am an old and loving soul.
As your Executive Director, I embrace opportunities to listen, understand, and focus on the needs and desires of our residents, family members, and guests. I strive to lead by example, working hard to elevate and enrich each resident's life in seven key areas: emotional, environmental, intellectual, physical, vocational, social, and spiritual.
At Keystone Place at Legacy Ridge, the lines of communication are always open – feel free to drop me a line! I look forward to meeting you and learning your life story.